Summer Mandarin Course for Kids & Teens
Summer is a great time for your children to improve Chinese. If you are looking to arrange Chinese lessons for your kids during the summer holidays in Shanghai, then you've come to the right place.

ShanghaiTutors works with some of the best Mandarin teachers in Shanghai to provide your kids with the lessons they need to enhance Mandarin Chinese skills rapidly. The lessons can be held at your home on your schedule.
You can choose the teacher on our websites or contact us for a recommendation. Typically they charge between 120 and 180rmb/hour, which is far less than language schools or summer camps.
How does this happen?
1. With an effective online booking platform, we keep offline in-office work at the minimum level. We don't have heavy cost on school rent, utilities, and staff like any school does. We pass the savings on to you.
2. Our business is built on word of mouth. We've helped thousands of students find the support they need and they are more than happy to spread the word. We don't advertise on Google, Facebook, magazines...again we pass the savings on to you.
3. We are a marketplace for teachers. Teachers set the rate themselves. There's no mark-up price.
Features of Our Summer Program for Kids
There are distinct differences in the way a child's brain processes a foreign language when compared to the brain of an adult. What was found is that children use a part of their brain called the "deep motor area." The "deep motor area" of the brain is responsible for processes that are not consciously thought about, like brushing your teeth or getting dressed. For children, processing a new language is second nature, therefore it requires language teachers to adopt a totally different approach to teach children from adults.

Fortunately, some of the Mandarin teachers we work with are experienced and skilled in teaching children (preschool kids as well as teenagers), and they are happy to work out a personalized solution to help your kids study Mandarin over the summer.
Plus, learning will never be boring. Many of the teachers are versatile. Your kids can discover a new perspective on China, its city, culture, and history with them in and outside class, and have a wonderful summer experience.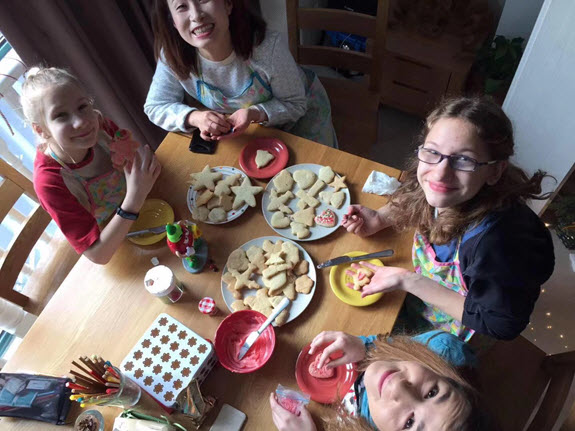 Frequently Asked Questions
1- How far in advance should I book?
Ideally 2-3 weeks ahead of time for the summer course. Note we only handle bookings with a minimum of 40 tutoring hours.
2- How do you handle payment?
We don't require any booking deposit. You can pay on the first day of the lesson (full tuition fee + service charge) in cash, Alipay, WeChat.
3- Can the teacher bring the kids outside to learn real-life Chinese on the streets or explore the city?
Yes, if you have the teacher's approval. Just bear in mind, the teacher is here to teach Chinese, not baby-sit, therefore there must be at least one guardian/individual over 18 years of age who will supervise entire tutoring sessions (indoor and outdoor) for the kids.