HSK Lessons & HSK Preparation Lessons
An HSK certificate is very handy for obtaining a working visa in China or applying for a Chinese university. Even if you are learning Chinese as a hobby, it's a great way to gauge your level of mastery.

If you are looking for HSK lessons or preparation lessons for HSK exams in Shanghai, then you've come to the best place.

Founded in 2012, ShanghaiTutors has been working with some of the best Mandarin teachers in Shanghai to help students like you to enhance Mandarin skills and pass HSK exams through private tutoring. The HSK lessons are highly customizable and can be held at your home and office on your schedule.
You can choose a tutor from certified/professional categories and star categories on our website or contact us for recommendations. Typically the teachers charge between 130 and 180rmb/hour, which is far less than any HSK preparation course at Mandarin schools in Shanghai. (want to compare price?) 
How does this happen?
1. With an effective online booking platform, we keep offline in-office work at the minimum level. We don't have heavy cost on school rent, utilities, and staff like any school does. We pass the savings on to you.
2. Our business is built on word of mouth. We've helped thousands of students find the support they need and they are more than happy to spread the word. We don't advertise on Google, Facebook, magazines...again we pass the savings on to you.
3. We are a marketplace for teachers. Teachers set the rate themselves. There's no mark-up price.
Features of Our HSK Program
HSK preparation lessons are somewhat different from traditional Mandarin lessons. There are specific vocabulary and grammar requirements for each level of HSK exams. To pass the exams, not only must you have a corresponding mastery of Chinese, but also certain test-taking skills. Therefore, it requires Mandarin teachers to adopt a different approach to give lessons than Mandarin lessons for daily general-purpose.

Fortunately, some of the Mandarin teachers we work with are very experienced and skilled in teaching HSK-specific lessons (from HSK level 1 to HSK level 6), and they are happy to work out a personalized solution to help you prepare for the HSK exams and pass them with high scores.
Plus, the private HSK tutoring lessons can be held at your place on your own schedule. Most of our teachers are very flexible in scheduling lessons (to reschedule a lesson, you only need to inform 1 day in advance). You won't need to hassle with the transportation that is otherwise unavoidable if you attend a Mandarin school.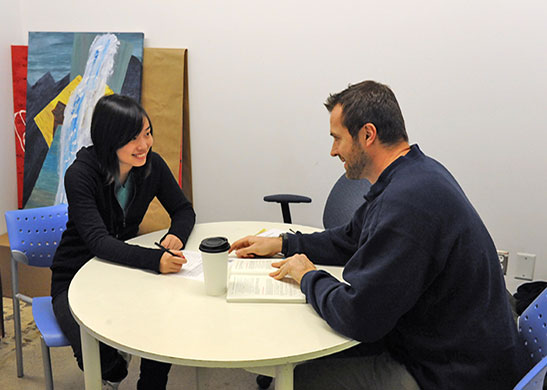 Frequently Asked Questions
1- How far in advance should I book?
Ideally 1 to 2 weeks before you plan to start lessons. Note we only handle bookings with a minimum of 40 tutoring hours.
2- How do you handle payment?
We don't require any booking deposit. You can pay on the first day of the lesson (full tuition fee + service charge) in cash, Alipay, WeChat.
3- Where do I take lessons?
You and your tutor are free to choose any convenient location for lessons. Many students choose to have lessons in their homes, offices, while others prefer to meet in a public location such as a library or coffee shop.